XAVC is a recording format that was introduced by Sony in 2012. This format is used by any recent sony camcorders like the ILCE-7M3, A7R3, 7M3…
Regarding the format specifcation, XAVC use H.264 as video codec with an uncompressed LPCM audio track. The H.264 format within XAVC can be 4:2:0, 4:2:2, or 4:4:4 color sampling and can have either 8, 10 or 12 bits per sample. (Note: the XAVC HS format uses HEVC video codec)
But how to Repair damaged XAVC files when they are damaged or corrupted?
1 – Even if Sony cameras are really great, they can produce corrupted video files in some circumstances:
Turned off device during recording. An unfinalized video file is a video without header – This kind of video files without header will not be playable. Sometimes you will only get an RSV file.
Out of battery or battery failure during recording
Accidental deletion of the file
2- So what can you do if you have a corrupted video file produced by a Sony camera ?
Fix.Video is the ultimate video repair tool, and we will help you to recover your lost video files. Repair damaged XAVC files is easy with Fix.Video. We repair XAVC video files on a daily basis with great success.
ALL you have to do is to upload your damaged XAVC video file with our online tool. We support all sort of file's extension (MOV, MP4, RSV, MXF…)
Sometimes, when your files are coming from a data recovery process after erase/format, filenames are replaced by found headers during the scan process like ftyp, mdat. Don't worry, we are able to repair this of files too.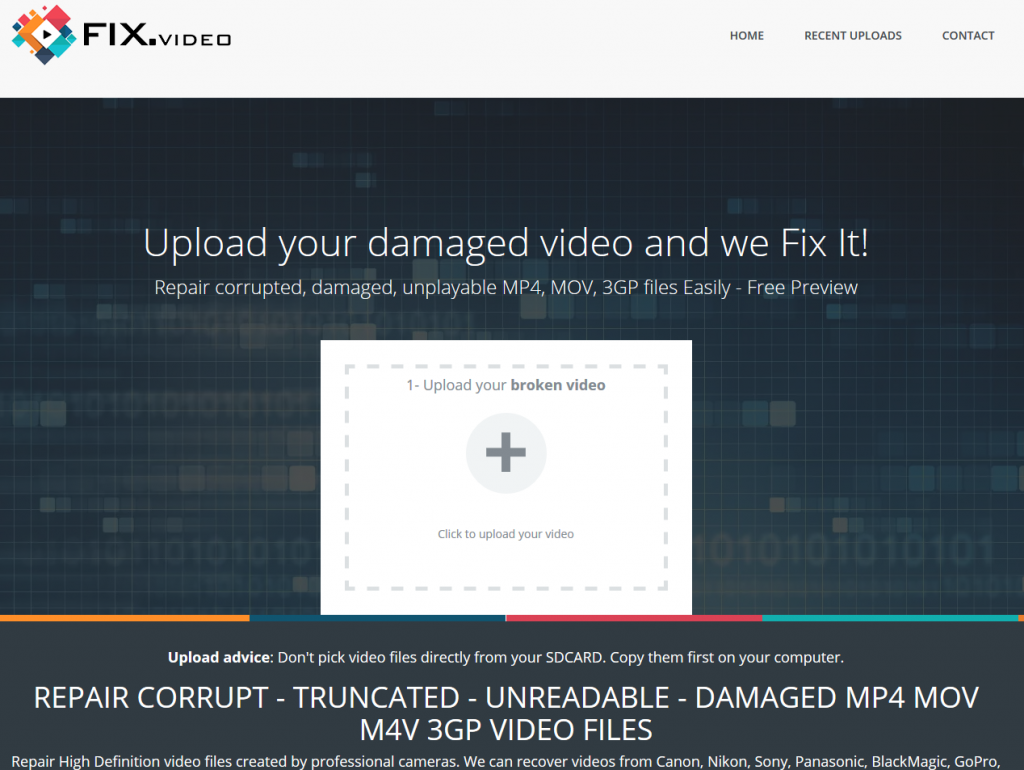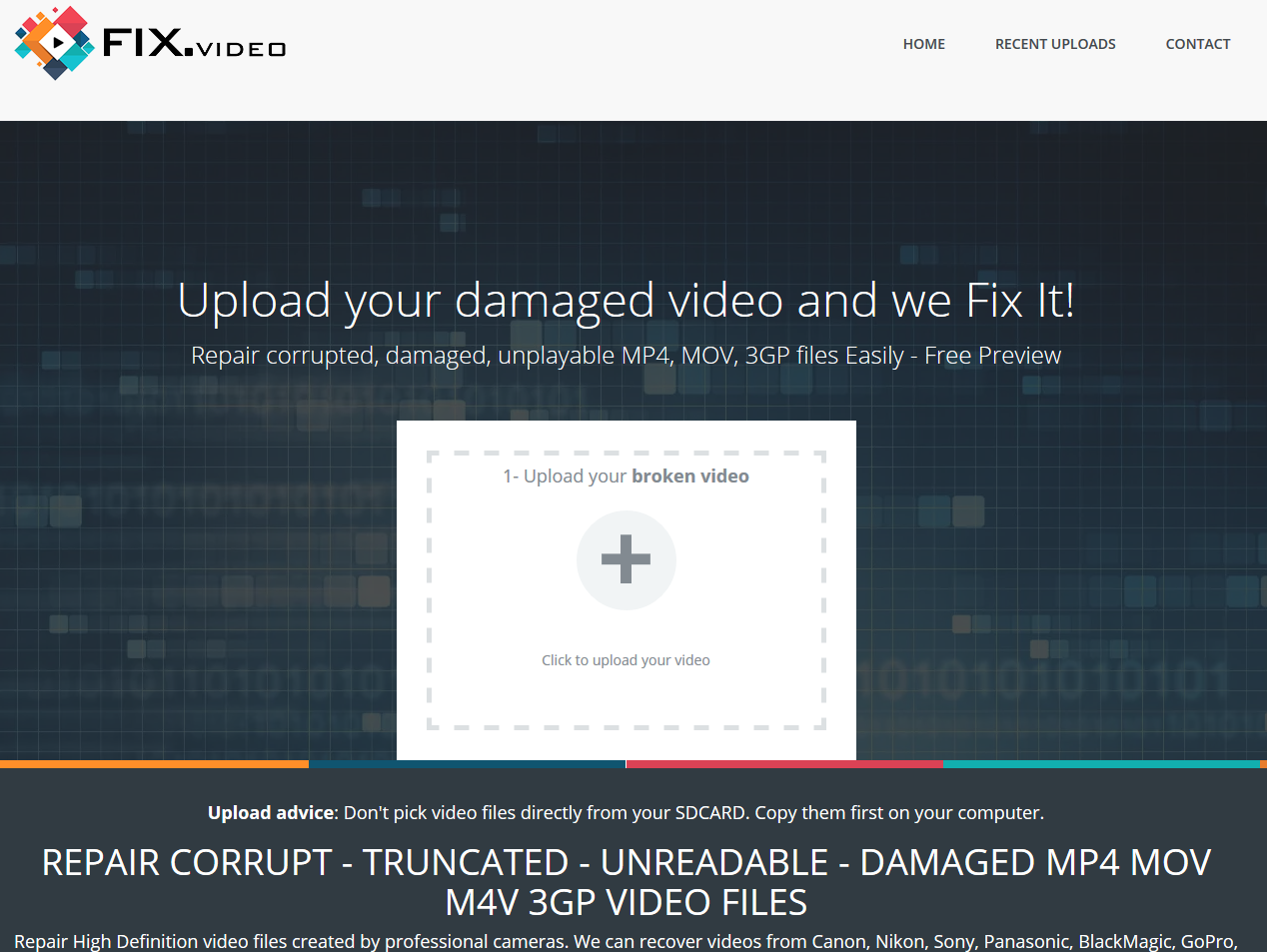 3- With The Fix.Video online tool, you will get:
A complete diagnostic
A free preview of the repaired video
Customer support. An expert is always here to answer your questions
Repair damaged Sony XAVC files is now easy for you